Minnesota Energy Resources is proud to award $10,000 to fire departments across the state through its annual Rewarding Responders Grant program. The grants will be used to purchase lifesaving equipment.
"This program is one of the many ways Minnesota Energy Resources makes the safety of its employees and communities a critical focus every day," said Nick Krzeminski, vice president — Minnesota Energy Resources. "Our first responders race toward danger and distress 24/7. We're honored to help provide these vital tools to keep everyone safe."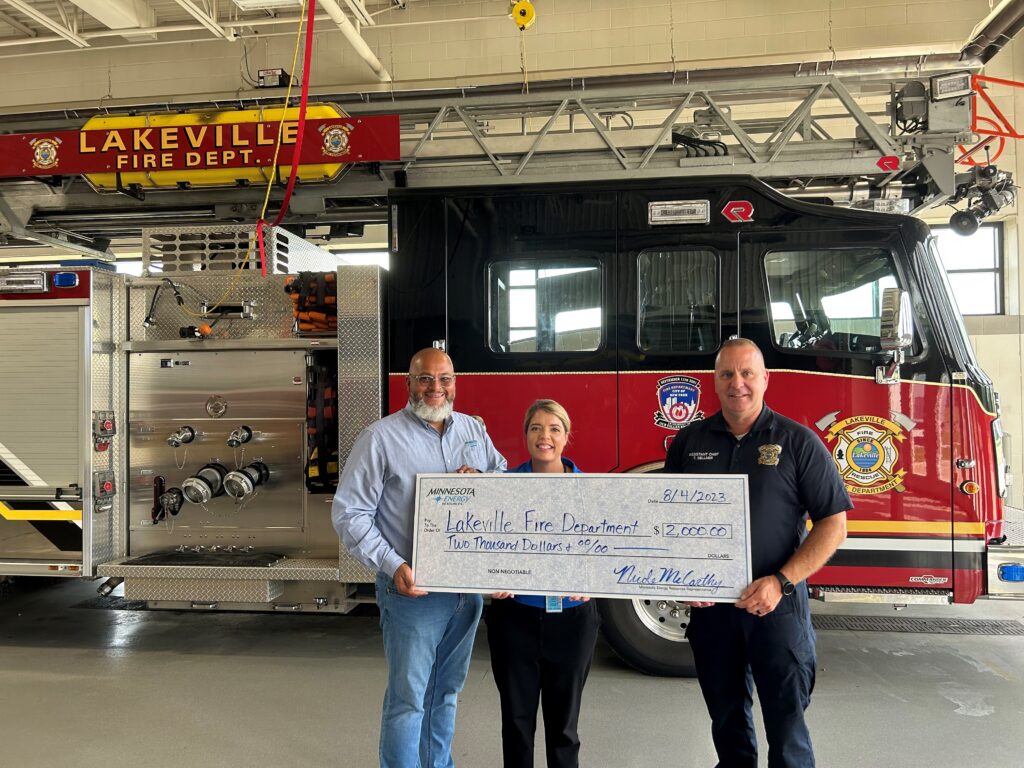 Donations that make an invaluable impact
Since 2015, Minnesota Energy Resources has donated more than $95,000 through its Rewarding Responders Grant program. More than 50 police, fire and emergency medical services (EMS) departments across Minnesota have received grants to improve public safety in their communities.
Improving safety with important tools
The 2023 grant recipients are:
Esko Fire Department — Positive pressure ventilation fan
Lakeville Fire Department — Hazardous gas detectors
Pine City Fire Department — UTV trailer
City of Rushford Fire Department — Battery-powered extrication equipment
Sandstone Fire and Rescue — Hazardous gas detector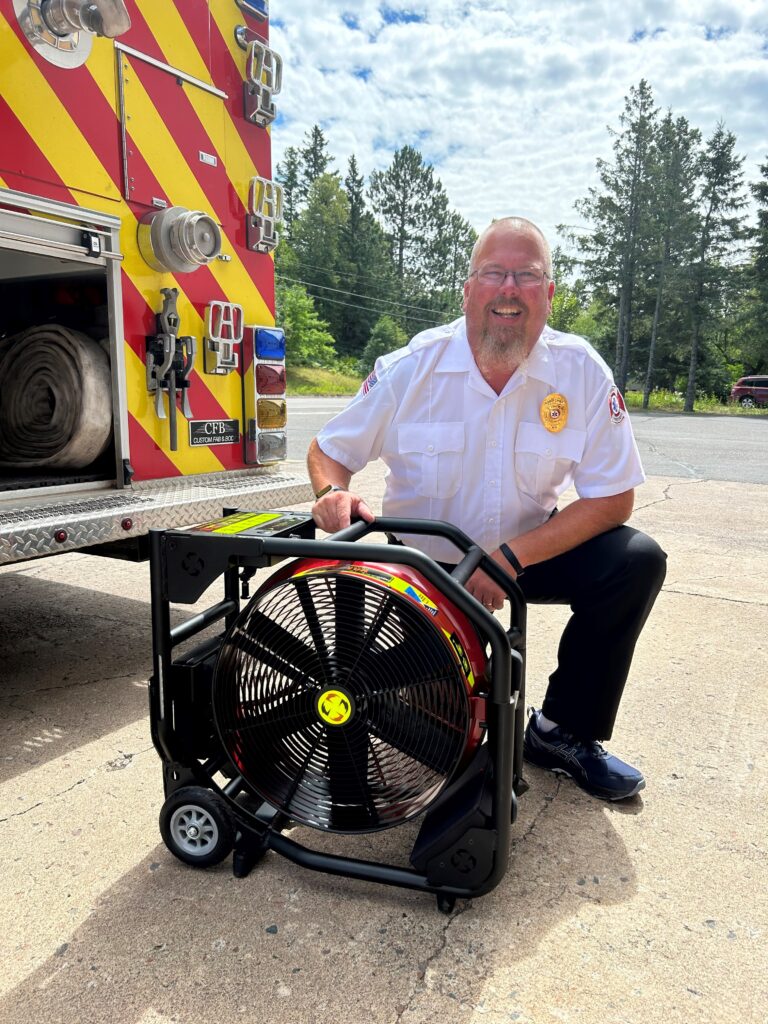 Applying for a grant
Minnesota Energy Resources offers its Rewarding Responders Grants annually to enhance public safety. Each emergency response agency can apply for up to $2,000. To be eligible, agencies must:
Operate in the Minnesota Energy Resources service area.
Complete an online grant application.
Demonstrate the equipment or training they will acquire is part of a well-planned effort to improve public safety. Grants also may be put toward unique, safety-related projects that are one-time efforts.